VOICE OF THE CHILD IN COURT:
DO MY CHILD'S WISHES MATTER?
LAWYER AT LARGE: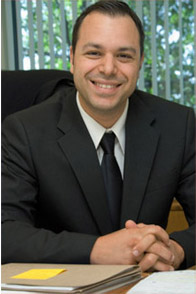 Recently Johnny Q. Lawyer was in court and attempted to make an argument on behalf of a parent/party as to THE BEST WISHES OF THE CHILD.
In the past, at a Court House (Court of Justice) located south of Steeles (near Yonge St.), Johnny had been successful in making such an argument by using the child as a witness via an intimate and private (yet, recorded)interview with the twelve year old child by the presiding  judge.
However, other judges in a more northerly venue (Superior Court) did not share in the concomitant jurisprudence of Johnny and the court of Justice.
In fact, it has been my personal experience, as well as other colleagues that bringing the child at issue to court in custody and access cases will LIKELY BE FROWNED UPON north of Steeles.
I have also been touted as a forward thinking friend of the court that is propagating the PRIMARY OBJECTIVE, as I facilitate the courts in enabling them to deal with these cases justly. The child in such matters is the key concern, as we strive to attain and preserve the "best interests of the child". In speaking to a child, direct evidence is elicited and a chance to interact with the child and get a real sense of what is going on with the child should unfold. There are alternatives, but often times they being used as well when even when not quite required or merited, and they often carry a hefty cost in terms of legal fees and time.
So what is the deal?  Is Johnny Q. a maverick in the legal world? Is Johnny Q. just looking at matters from a different perspective? Johnny Q. does hold a degree in psychology, and has extensive professional experience working with young people. But is Johnny Q. out to lunch?
As this is merely a compilation of my opinions and experience, and not a formal authority on the law that I compile herein; I trust you will enjoy my discussion on the present status quo at Ontario Law for entertainment purposes only….. based on various mixed resources including the highly regarded authors and authorities Berend Hovious and the Paynes:
AGE OF CHILD AS A FACTOR:
It is held at the statutes several provinces, explicitly, that the wishes of a child are a relevant factor when making decisions that affect the best interests of the child. This however, is not expressed in the Divorce Act.
Despite the Divorce Act's lack of an express provision dealing with this issue, it is nonetheless  widely held judicial practice that as children get older, the significance of their wishes increases with their actual and cognitive age. Generally the breakdown of age relevance is as follows:
Under 9 years à not much reliance.
10 – 13 years  à important but not decisive.
Over 14 years à cannot ignore, futile.
16 years and up no point à  unusual to grant order.
AVAILABLE OPTIONS:
Note at CLRA CHILD @24, 64 to have "views and preferences" addressed/considered.  The method however, is really left to the Judge's discretion .
Parents do have options when trying to bring their child's wishes before a court. A parent or the parent's lawyer may submit an AFFIDAVIT from the child for a motion.
A child can even offer VIVA VOCE EVIDENCE.
Third party witnesses to the child may offer HEARSAY evidence on behalf of the child's stated desire. This requires: necessity (child appropriate witness) andreliability (statement made to more than one person) for the threshold be met.Khan-Smith Test
An alternative, one that is often less emotionally taxing, is to hold a PRIVATE INTERVIEW in chambers or in camera. These are increasing in frequency. The positive aspect to this correlates to more children having their voice and wishes heard. This can occur despite a parent's objection or disapproval; despite this some judges remain averse to such strategy, despite the benefit of potentially avoiding assessments and investigations.
An ASSESSMENT or INVESTIGATION may be ordered if there are issues as to needs of a child or issues as to the ability of the parent to meet the needs of the child.
Children's Lawyer Investigations are authorized at CJA S.112 (when mere common sense is not sufficient in order to proceed).
Assessments are dealt with at CLRA  S.30  – Where clinical issues exist that require an expert.
Recall that as the child is the focal point, the best interest of the child is theDETERMINATIVE CRITERION.
WISHES OF THE YOUNG CHILD IN COURT:
2 BASIC ISSUES:
(1) SIGNIFICANCE ATTCHED TO WISHES OF CHILD?
(2) HOW WISHES TO BE ASCERTAINED?
@ STEFUREAK v CHAMBERS (2004).
When dealing with particularly Young Children – 
In assessing THE BEST INTEREST, the court is required to consider the view/preference of the child…that is , where it can be reasonably ascertained. 4 ways/methods:
1)      Evidence of trained professionals/psychologists.
2)      Evidence of parties, lay witness at out of court statements of child.
3)      Judge interview child in chambers
4)      Permit child testify.
Baring in mind once again, with very young children ascertaining the view and preference of the child can be very difficult and it is a duty that lies with the court to do so. Sometimes common sense and fairness may suffice in order to determine such.
In Court Testimony of Young Children:
Not allowing child speak may cause to feel alienated, angry and fearful. … there is still a reluctance to allowing young children as witness.  OBSTACLES TO ALLOWING YOUNG CHILDREN:
–          BEING ABLE TO CLEARLY ARTICULATE TO A PARTICULAR CHILD THE NEED FOR HIS/HER TESTIMONY
–          LACK OF TRAINING IN ASKING THE QUESTIONS BY MOST COURT PROFESSIONALS.
Summary:
Hearsay – necessity and threshold.
Judge may deny to call child as witness or even to perform in chambers/in camera as a lack of training in asking developmentally appropriate questions is limiting.
Section 112 and 30 – only if evidence (including preference of child) insufficient.
Other cases to peruse –
Alexander – 1986: near adult years, capable of responsible thought.
O'Conell – 1998 : once teen, custody must reasonably conform to wishes.
Sider – (2004): 12 year old had influence at wishes
Boukema – 1997: if judge fear manipulation and damage to relation with parent may result, then less likely follow wishes of child…here was 11 year old.
Note: Child's statement directly to a judge are usually the most reliable, as allows for a judge to observe and assess.